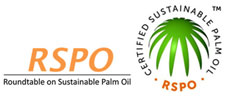 RSPO Secretariat

Employees' Responsibilities & Profiles

Darrel Webber

Secretary General

Darrel Webber joined the RSPO as Secretary General in January 2011, based in Kuala Lumpur, Malaysia. His last position was Senior Associate of Global Sustainability Associates, a role which required him to provide senior counsel to companies and organisations about agricultural development (including oil palm). Prior to that, he was Senior Manager Palm Oil Sector Engagement at WWF-International and regional manager for companies such as Permanis Sandilands Sdn. Bhd. and Shell Malaysia Ltd. From 2007 until 2009, Darrel Webber was a RSPO Executive Board Member representing the Environmental NGOs constituent through his position at WWF International. Darrel was also actively involved in the initial discussions and development of the RSPO Principles & Criteria. Darrel speaks in numerous thought leadership forums and conferences all around the world on sustainability.

Salahudin Yaacob

Technical Director

Salahudin Yaacob has joined the RSPO Secretariat as its Technical Director from mid April 2011. As a Technical Director, his key responsibility is in the area of RSPO certification schemes for both the Principles & Criteria as well as the supply chain.

Prior to joining RSPO, Salahudin was managing natural resources certification programmes at the world's most established certification body, SGS, based in Kuala Lumpur. Trained as a botanist and later in environment and natural resource management, he has been involved with certification since early 1990s when he was part of the WWF working group instrumental for setting up FSC. Later, he was attached to a risk management company managing and conducting environmental risk assessments and monitoring work for various development projects in Malaysia. He is a qualified auditor under a number of certification schemes such as ISO, FSC, PEFC, MTCC and RSPO primarily covering the South East Asia region as well as India, China, Africa and Latin America.

Audrey Lee Mei Fong

Head of Impacts

Audrey Lee

has joined RSPO as Biodiversity and Conservation Manager in mid 2011. After two years of involvement, she has been tasked with a bigger challenge to establish impacts framework for RSPO certification via collaboration with research institution and internal data analysis, provide lesson learnt for continuous system improvement and ensure compliance with the ISEAL Impacts Code.

Audrey is trained as a biotechnologist. Following her own passion, she started her conservation journey with an environmental NGO, working on issues related to timber certification and community development.

Email:

[email protected]

Anne Gabriel

Communications Director

Anne Gabriel

joins the team at the RSPO Secretariat as their Communications Director, after 20 years of communications exposure with international consulting firms. In this role, Anne will be responsible towards the strategizing and implementation of internal and external communications with various stakeholders, globally. Prior to this, Anne was running her own communications consulting firm, specializing in strategic public relations advisory services. And before this, she was the Managing Director of the Malaysian operations for Weber Shandwick, one of the world's largest public relations firms in the world, a position she held for close to a decade. She was instrumental in building the organization to become the largest and most specialized public relations consulting firm in Malaysia.

Email:

[email protected]

Eileen Ho

Stefano Savi

Communications Manager


Stefano joined the RSPO in June 2013. He is a physics graduate with extensive sales and marketing experience in various sectors including the energy and utilities market both in continental Europe and the UK. In his role as Communications Manager, Stefano is responsible for executing the communication strategy through stakeholders engagement, media relations, development of social media platforms and events. He considers his role in RSPO as his responsibility to raise awareness on what he thinks is one of the most crucial sustainability challenges of the coming years.

Ravin Trapshah

Member Relations Manager

Ravin Trapshah joined the RSPO Secretariat's Communication Team in October 2012 to manage Member Relations which includes the production and dissemination of all communications related enquiries and materials, outgoing correspondences, trademark and corporate logo related matters as well as taking the lead on several advocacy projects. He has prior experience with Public Listed Companies and MNCs through various industries which included Logistics, Electronics, Leisure and Hospitality as well as Education with his field of focus the entire time being Communications.

Julia Majail

Smallholders Program Manager


Julia

, joined RSPO Secretariat Office in July 2011. Prior to that, she was with WWF-Malaysia since 2003, and was the Project Manager to one of WWF-Malaysia's landscape-based project in Sabah. Prior to joining WWF-Malaysia, Julia worked for 15 years with Sabah Foundation in various capacities including as a Senior Socio-Economic Development Officer. Julia has a Bachelor's degree in Social Science majoring in Mass Communication and Political Science, and a Master's Degree in Education Management. She also has attended several training pertaining to Conflict Resolution/Management on Natural Resources. An indigenous of Sabah, Borneo, she can speak fluently in her mother tongue language which is the Dusun-Kadazan language. She currently is the Taskforce on Smallholders and Dispute Settlement Facility Manager, based in RSPO Secretariat Office in Kuala Lumpur, Malaysia.

Email:

[email protected]

Jan Van Driel

Interim Supply Chain Manager


Jan Van Driel

has joined RSPO as Interim Supply Chain Manager end of July 2013. Jan has long illustrious professional history in palm oil industry. After his graduation from Delft Technical University in chemical engineering, Jan joined Unilever in the Netherlands. Within Unilever he took up several roles in the oils and fats business in the Netherlands, USA and UK. As a result of an acquisition he then worked for Golden Hope Plantations and later for Sime Darby as regional director EMEA. His most recent responsibility, prior to joining RSPO was vice-president of Soyuz Corporation in Kaliningrad, Russia.

Jan is a familiar face in RSPO having been a member of the original RSPO Criteria Working Group and also later as a member of the P&C Review Task Force. As an Interim Supply Chain Manager, he will be the focal person on issues pertaining to supply chain certification and will coordinate the operation and activities of the Trade & Traceability Standing Committee (T&TSC) and other relevant working groups. He will also provide support to the RSPO members seeking supply chain certification, assist RSPO approved Certification Bodies as well as work closely with UTZ and Greenpalm in monitoring the trade of RSPO certified oil.

Email:

[email protected]

Melissa Chin

Green House Gas Manager


Melissa Chin joined the RSPO Secretariat in July 2012. She graduated in 2008 with a Masters in Environmental Science, Policy and Management, a degree that was jointly issued by Lund University, University of Manchester, Central European University and University of the Aegean under the Erasmus Mundus Scholarship programme. Prior to RSPO, she has worked with WWF-Malaysia as the climate change coordinator as well as a multinational food manufacturer to oversee all environmental matters resulting from their operation. Melissa will be the focal point for greenhouse gas (GHG) related issues in the RSPO for internal and external stakeholders.

Bremen Yong

Certification & Training Manager


Bremen initially joined RSPO in 2010 under the Communications Division. After a brief stint away, he returned to RSPO in 2013 under the Technical Division and now oversees Certification and Training. He holds a Bachelor of Arts in Finance (University of Strathclyde in Glasgow, Scotland) and an MBA in Business and Management (University of the Sunshine Coast, Australia). Deriving from a decade of corporate experience with multinational corporations and public listed companies in diverse fields, he has gained his versatility and experience mainly in strategic planning, operation set-up, process improvement, crafting business proposition, presenting for results and essentially getting things done through trust, talents, and methods - as project leader, as well as business co-founder in one of his endeavors.

He loves the environment, peace, travel and photography; and is a believer of a better world for human being through mutual respect and sustainable business practices.

Email:

[email protected]

Oi Soo Chin

Biodiversity & Conservation Manager

Soo Chin joined the RSPO secretariat in July 2013. Prior to that, she was a Project Coordinator for the Malaysian Environmental Consultants (MEC), a natural resource, environmental management and planning consultancy firm, where she was attached to for 10 years.She has worked on numerous projects and possesses vast experience in HCV assessment, sustainable palm oil auditing, due diligence, natural resource conservation and management in Malaysia and Indonesia. Soo Chin's educational background is in forestry.In her new role, she will facilitate and manage biodiversity issues in relation to RSPO certification including support RSPO members to maintain high conservation values within the plantation operation.

Ravin Krishnan

Complaint Coordinator


Ravin Krishnan joined RSPO in May 2012 as the Complaints Coordinator. He coordinates all complaints against members from around the world and facilitates the meetings of the Complaints Panel of RSPO.

Ravin has more than 19 years of corporate experience in diverse industries such as education, insurance and financial services. He specialises in the area of employment law and has a keen interest in socio–economic–legal issues. Ravin holds a law degree from the University of London, a postgraduate diploma in human resource management and an MBA from the University of Newcastle Australia. Ravin is a firm believer in sustainability and the RSPO way.

Victoria Ramalingam

Membership Executive


Victoria joined the RSPO Secretariat in early of June 2012 as a Membership Executive. Victoria's key responsibilities include processing new membership applications, managing the RSPO membership database as well as handling enquiries by organizations interested in becoming RSPO members.

Prior to joining RSPO, she was an IT Lecturer as well as the Programme Coordinator (Diploma in Business Studies) in the private education sector where in the 8 years she was there, she gained much exposure and experience in dealing with an international community while dealing with students from all across the globe. She now optimizes this knowledge in overseeing and managing membership applications and database of RSPO Members worldwide.

She is contended that her role in RSPO is essential towards the organizational goals and on a larger scale, the sustainability agenda for a better future.

Salmiah Hasbullah

Administrator & Finance Coordinator

Salmiah joined RSPO in March 2011 as the Executive Assistant to the Secretary General. However, with extensive knowledge through her years in the banking sector, she was offered to join the Finance and Administration Department in June 2011.Salmiah was previously attached to the Bank of America and AMBank Berhad.In her role as Finance and Administration Executive, her primary responsibilities are Debtors Management and Finance, especially concerning Payment related matters. She also facilitates and manages the administration of the RSPO Secretariat in matters concerning Travel, IT and Back Office matters.


Dayangku Mazrianah

Executive Assistant to the Secretary General


Dayangku joined the RSPO Secretariat in Early December 2012 as the Executive Assistant to the Secretary General of the RSPO Secretariat. Her primary responsibility is overseeing the Secretary General's schedule i.e. coordinating meetings, interviews and travel arrangements. Her other key roles include organizing and managing the RSPO Executive Board meetings as well as aiding Human Resource related matters for the organization. Dayangku joined RSPO as a fresh graduate from Universiti Teknologi MARA (UiTM), majoring in Central Applied Management Studies. She had the opportunity to intern at the Sabah Urban Development Corporation (SUDC), a property developer, where she gained knowledge and experience in Human Resource Management, Administrative Skills and Project Management; all of which she optimizes in her tasks and responsibilities in RSPO. Dayangku believes that RSPO would be able to make the world a better place by practicing sustainability.


Jakarta

Desi Kusumadewi

RSPO Indonesia Director

Desi Kusumadewi joined the RSPO Indonesia Liaison Officer since December 2006, and was appointed Indonesia Director in November 2010. Prior to her work with the RSPO, she spent 6 years working for Lyman Agro – an oil palm plantation company, where she started her role in various positions at its regional office and estates in West Kalimantan before held position as Secretary to Marketing Manager at its head office in Jakarta. She received her degree in Agricultural Social Economics from Bogor Agricultural University in 1997. Her passion for the palm oil world has led her to taking the Master in Environmental and Energy Management study at the University of Twente, The Netherlands. Her thesis on the assessment of negotiated agreement as additional policy instrument to promote GHG emissions reduction as part of the sustainability criteria, was dedicated to the Indonesian palm oil industry.

Dr Asril Darussamin

Indonesia Smallholder Affairs & Technical Manager

Asril Darussamin has been engaged with RSPO activities in 2004 as a member of the RSPO Criteria Working Group. Since then he has been involved in RSPO related activities, as the Chairman of the Indonesia Smallholder Working Group, member of the Indonesian National Interpretation Working Group, and the HCV RSPO-Indonesia Working Group. He used to be a research scientist in palm oil and rubber as well as in biotechnology for estate crops. He holds an MSc in plant physiology (Bogor Agricultural University, Indonesia) and PhD in biochemistry (Oregon State University, USA).

Imam A. El Marzuq

TaskForce SH & Dispute Settlement Facility Assistant Manager


Imam A. El Marzuq joined the RSPO in April 2012 as a TaskForce SH & Dispute Settlement Facility Assistant Manager based in Jakarta, Indonesia. Prior to his work with the RSPO, he spent 6 years working for Sinarmas Forestry – a pulp & paper based forest plantation company, with as a Forest Management Information System Head. Imam graduated in 2005 with a degree in Forestry Management from Gadjah Mada University, Indonesia. He believes that sustainability is one of the principal foundation to attain future objectives towards a better world.